Experienced Home Improvement Contractors Serving the Residents of Hilton Head, SC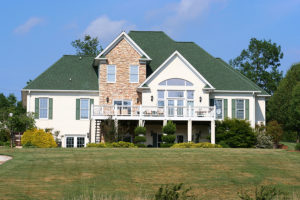 The home improvement contractors that residents of Hilton Head, South Carolina, have trusted to upgrade their homes since 1987 come from Porch Outfitters. We are remodeling experts who go above and beyond to ensure our customers receive the greatest value for their home investments. For example, all of our projects are performed by our own, factory-trained technicians – not subcontractors – who adhere to our strict quality standards.
At Porch Outfitters, we take pride in serving as a one-stop shop for home improvement, and can take on virtually any project, regardless of its size and complexity. For example, we are one of the most trusted sources for bathroom and kitchen remodeling in the Hilton Head, SC, area, and specialize in bringing each homeowner's unique vision to life with truly custom spaces. We accomplish this by working closely with our customers to determine their unique needs and preferences, and then delivering innovative designs that incorporate premium, feature-rich products.
Porch Outfitter's skilled home improvement contractors can even build custom home additions, including:
New bedrooms
Garages
In-law suites complete with a kitchen and bathroom
And more
What's more, if you'd like to complete your remodeling project with exterior home upgrades, Porch Outfitters can help with that as well. We can provide everything from custom sunrooms, to new siding and roofing, making us the only remodeling company you'll need to enhance your entire home.
To learn more about why you should trust your home in Hilton Head, SC, to Porch Outfitters over any other home improvement contractors, contact us today.