House Additions Built By Expert Craftsmen in Hilton Head, SC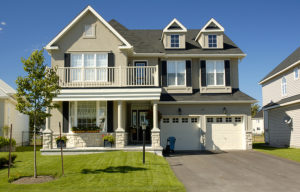 Are you looking to expand the square footage of your home in Hilton Head, South Carolina? Perhaps you'd like to add a home office or you're planning ahead for a growing family. Maybe you'd even like to add a complete attached apartment for your in-laws or as an income property. No matter what your goals are for extending your home, Porch Outfitters – the trusted experts at building house additions – can help you achieve them.
Porch Outfitters Builds Completely Custom Additions
Too often, you'll see house additions that stick out like a sore thumb. It's obvious that they've been added on because they don't match the rest of the home. At Porch Outfitters, we don't offer such cookie-cutter solutions. We tailor our house additions to our customers' unique needs, so they get the space they've been dreaming of. We can also match every element of your home to the approval of even the strictest homeowners' association. And, as full-service remodeling contractors, we can build virtually any space you can imagine, including in-law suites complete with a full bathroom and kitchen.
Porch Outfitters Builds Beautiful Outdoor Living Spaces
If instead you'd prefer to expand your home with an outdoor living space where you can enjoy the beautiful weather and views all year long, Porch Outfitters can help with that as well. We have decades of experience building custom outdoor living structures, including sunrooms and screen enclosures that bring the outdoors in, providing a spectacular space to entertain and enjoy time with family and friends.
Learn more about the custom house additions that Porch Outfitters builds for homeowners in the Hilton Head, SC, area by contacting us today.