Trusted Kitchen Contractors Offering Complete Remodeling Services in Hilton Head, SC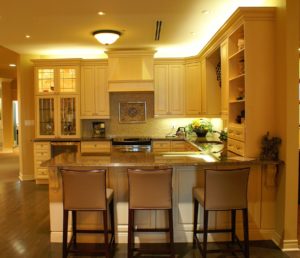 Finding kitchen contractors you can trust with your remodeling project in Hilton Head, South Carolina, can be a major hassle. It is important to thoroughly research your options and select a company that will work to achieve your unique vision while also offering top-quality products and installation services. This is exactly what you'll receive when you work with Porch Outfitters.
At Porch Outfitters, we don't offer cookie-cutter services like many other kitchen contractors in Hilton Head, SC. Our projects are completely custom in order to reflect the specific needs and tastes of each of our customers. We'll take the time to educate you about your options, empowering you to make the best decision for your home. This will be especially useful when you work with us, as you'll have virtually limitless options. For example, we offer:
Custom and prefabricated cabinetry in many different materials and styles, ranging from contemporary to traditional
A variety of low-maintenance flooring that will tie the space together
Countertops in materials ranging from cost-effective laminate to stunning natural options, such as granite and quartz
As your kitchen contractors, Porch Outfitters will have our own team of trained and experienced installers – not subcontractors – handle your remodeling project. We'll even provide a lifetime workmanship warranty to provide you with peace of mind.
To learn more about what sets Porch Outfitters apart from other kitchen contractors serving Hilton Head, SC, contact us today.