How to Make the Most of Your Kitchen Remodel in Hilton Head, SC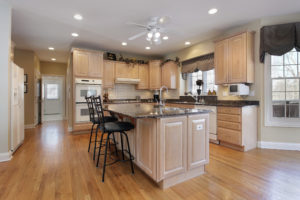 There are many reasons why you may have decided to remodel the kitchen in your home in Hilton Head, South Carolina. Maybe the space is cramped or you need more storage. Perhaps you're simply tired of the outdated aesthetic. No matter what your reasons, there are a number of factors you should consider before moving forward with the project. For example: What is your budget? What features would you like incorporated into your new kitchen? Do you have a clear vision for what you'd like from your kitchen remodel, or will you require design help?
Once you've considered what you'd like from your kitchen remodel, you'll need to take the most important step in completing your project – finding a remodeling company. This step is critical, and at minimum, the kitchen remodeler you select should:
Have extensive experience and a long list of satisfied customers, ensuring that they are established professionals and not a fly-by-night operation
Be properly licensed and insured
Stand behind their work with a guarantee
Additionally, it is important that you select a company that offers custom remodeling solutions – not cookie cutter services. This will ensure that your new kitchen matches your vision and that you get a great value for your investment.
Trust the Professionals at Porch Outfitters
Porch Outfitters has more than three decades of experience providing custom home improvement solutions for homeowners in Hilton Head, SC, and has proudly maintained an outstanding reputation among our customers. We offer completely custom remodeling services and will take the time to speak with you about your options, ensuring that you make selections that will work best for your home and budget. Best of all, we offer a lifetime workmanship warranty, so you can rest easy knowing your investment is well protected.
Contact Porch Outfitters today to learn more about the benefits of having us handle the kitchen remodel in your Hilton Head home.