Full-Service Kitchen Remodeling Available to Homeowners in Bluffton, SC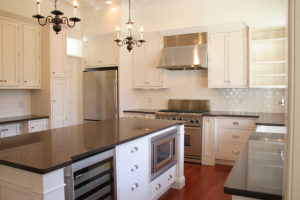 If you've been dreaming of remodeling the kitchen in your home in Bluffton, South Carolina, or a nearby area, but you aren't sure how to begin, contact the experts at Porch Outfitters. Having served area homeowners since 1987, we are one of the most experienced home improvement companies in the region, and we have earned the trust of countless homeowners thanks to our commitment to quality workmanship and providing excellent customer service.
When you turn to Porch Outfitters for kitchen remodeling services, we will begin the process with a comprehensive consultation. We will get to know your specific wants and needs and make recommendations based on your budget. Some of the products we can incorporate into a kitchen remodel in your Bluffton, SC, home include:
Custom cabinetry to provide plenty of storage space
Kitchen islands to increase the counter area
New lighting to create a warm, inviting environment
Low maintenance flooring and countertops to bring the room together
And much more
Once we've finalized a design for your kitchen remodeling project that you love, our experienced renovation specialists will begin the build process. We only use our own team of experienced technicians – not subcontractors – to ensure all work is completed to our high standards. And, upon completion of your project, we'll provide you with a lifetime workmanship warranty.
For more information about the kitchen remodeling services that Porch Outfitters provides in Bluffton, SC, and all surrounding areas, contact us today.