Kitchen Remodeling from Experienced Professionals Serving Hilton Head, SC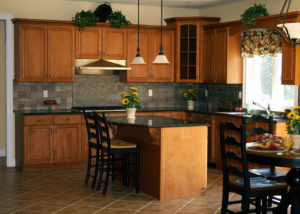 Porch Outfitters is a kitchen remodeling company that has served homeowners in Hilton Head, South Carolina, and the surrounding areas since 1987. During this long history, we've earned a reputation for bringing our customers' unique visions for their kitchens to life by providing truly custom renovations. Every remodel we perform begins with a comprehensive consultation during which we develop an understanding of our customers' preferences and needs. This allows us to deliver a truly unique remodel that fits with our customers' budgets.
The kitchen remodeling services that Porch Outfitters provides in Hilton Head, SC, can include the installation of:
Countertops – We offer countertops in a wide range of materials, from cost-effective yet durable laminate to stunning and low-maintenance quartz.
Cabinetry – We offer custom cabinetry to provide plenty of storage space that is available in many different styles, colors, and materials.
Flooring – From tile to premium vinyl, we offer flooring that is as low-maintenance as it is beautiful.
Of course, this is only a small part of what our kitchen remodeling projects can include. Whether you'd simply like a minor upgrade that includes new cabinets and counters or a full-scale remodel, including tear outs and electrical work, we have you covered. Because all of our work is performed by our own factory trained employees – not subcontractors – you can rest easy knowing the project will be completed flawlessly and in a timely manner.
To learn more about the benefits of having Porch Outfitters perform kitchen remodeling in your Hilton Head, SC, home, contact us today.