Have a Pergola Installed at Your Home in Hilton Head, SC, by Experienced Professionals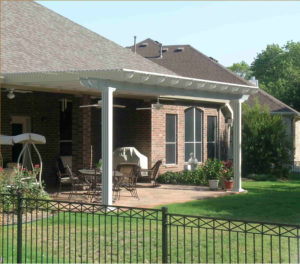 If you'd like to have a pergola installed at your home in Hilton Head, South Carolina, turn to the experts at Porch Outfitters. Since 1987, we have earned an unparalleled reputation for providing top-notch products and installing them with the utmost attention to detail. Unlike many other companies, we only use our own, experienced and factory-trained employees – never subcontractors – ensuring a top quality installation for every project we take on.
Additionally, Porch Outfitters is committed to providing our customers in Hilton Head, SC, with the finest outdoor living products, so they can rest assured they're getting the most value out of their investments. For example, we install pergola products from well-respected manufacturers, such as TEMO. These products are exceptionally durable and will stand up to the elements for decades, as they are made from heavy-duty extruded aluminum. They also offer superior protection from the sun than similar products thanks to their unique curved lattice roof design. Plus, a TEMO pergola is available in numerous styles, including:
Free standing – This can be installed anywhere on your property, including over a pool deck or picnic area.
Garden arbor – This option has an open-beam design that is ideally installed over a garden or other landscaping project.
Attached – This product is fastened to the home's exterior to provide partial shade over a deck or patio.
If you'd like to learn more about the benefits of having Porch Outfitters install a pergola at your home in Hilton Head, SC, contact us today.