The Remodeling Contractors of Choice for Outdoor Living Solutions and Interior Home Improvements in Bluffton, SC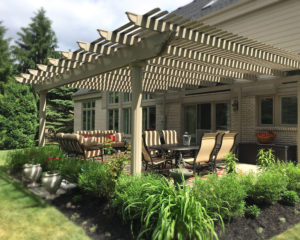 You've decided that it's finally time to complete those remodels at your home in Bluffton, South Carolina, that you've been planning for years. Or, maybe you've purchased a new home and are looking to make changes so it better suits your lifestyle. Now comes the difficult part – finding remodeling contractors that you can trust with the project. Fortunately, Porch Outfitters makes the difficult part as easy as possible. We are trusted remodeling specialists that have maintained an outstanding reputation since 1987. By offering only the finest products covered by industry-leading warranties and having our own teams of experienced and highly trained technicians install them, we ensure our customers receive the best possible value for their investments. Our remodeling services include:
Outdoor Living Solutions
We are proud to offer sunrooms and pergolas from the respected manufacturer TEMO that are made from incredibly durable materials and come backed by a lifetime warranty. These products are available in a variety of styles, allowing you to select the option that works best for your home. Choose from:
In addition to TEMO outdoor living products, Porch Outfitters offer custom-built screen rooms that are perfect for enjoying the outdoor weather without having to worry about being constantly barraged by pesky mosquitoes and no-see-ums. Our screen enclosures are tailored to your home, and are built to the strict standards set forth by the Florida Aluminum and Glass Association.
General Remodeling Services
Porch Outfitters is a one-stop shop for home remodeling services and can provide complete bathroom and kitchen renovations, including any required plumbing and electrical work. Our designers will help you create the perfect space for your lifestyle, providing custom-curated products that truly reflect your tastes. Additionally, if you'd like to add more space to your home, such as a new bedroom or even an in-law suite or attached apartment, we can handle that as well.
Contact Porch Outfitters today to learn more about what sets us apart from other remodeling contractors serving Bluffton, SC.