Comprehensive Outdoor Living Solutions from the Most Trusted Remodeling Contractors Serving Pooler, GA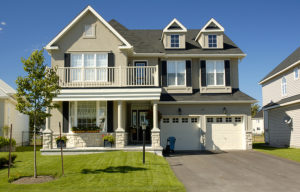 In Pooler, Georgia, we're fortunate to experience beautiful weather for much of the year. So, it makes sense that you'd want to create a space at your home to enjoy it. Your first step will be to find remodeling contractors that you can trust to provide premium outdoor products that will last a lifetime along with expert installations. This is exactly what Porch Outfitters has been known for since 1987. As your outdoor living specialist, Porch Outfitters can provide:
Sunrooms
Our sunrooms, from the trusted manufacturer TEMO, provide a space where you can enjoy the beauty of the outdoors along with the comfort of the indoors. Constructed from premium materials, including thermal glass wall and room systems and extruded aluminum frames, TEMO sunrooms are backed by a lifetime warranty.
Pergolas
Also from TEMO, our Pergolas are a beautiful outdoor accent that can define spaces, such as gardens, patios, or pool decks. They also provide partial shade to help reduce the intense summer heat. And, if you opt for our innovative operable pergola, you'll be able to switch between open slats and a solid roof with the press of a button.
Screen Rooms
Do you love spending time outdoors but hate having your good time ruined by pesky mosquitoes and no-see-ums? A screen enclosure is the perfect solution. We'll custom build your screen room using premium materials to ensure it works with your property and lifestyle and lasts for as long as you own your home.
Trusted Remodeling Contractors
As your outdoor living contractors, Porch Outfitters will ensure you are completely satisfied with our results by having our own team of highly trained and experienced technicians – not subcontractors – handle your project. We'll also provide an incredible lifetime workmanship warranty, leaving you with total peace of mind.
To learn more about what makes Porch Outfitters the remodeling contractors of choice serving Pooler, GA, contact us today.