Beautiful & Functional Screen Enclosures for Homes from Savannah, GA, to Charleston, SC & All Communities in Between
Screen enclosures are the ideal solution for homeowners in the Lowcountry who are looking to enjoy the natural beauty of the outdoors without having to worry about inclement weather or being pestered by mosquitoes and other insects. Porch Outfitters, an award-winning screen room contractor, installs custom-built enclosures that effectively add an entirely new living area to a home, creating a space suitable for everything including weekend barbecues with friends to spending some time relaxing with a good book.
Have a strict homeowner's association and architectural review board? No worries, our custom-built enclosures have been approved by some of the region's most exclusive subdivisions. Our original technique of "capea style" integrates the architectural features of your home seamlessly with the enclosure.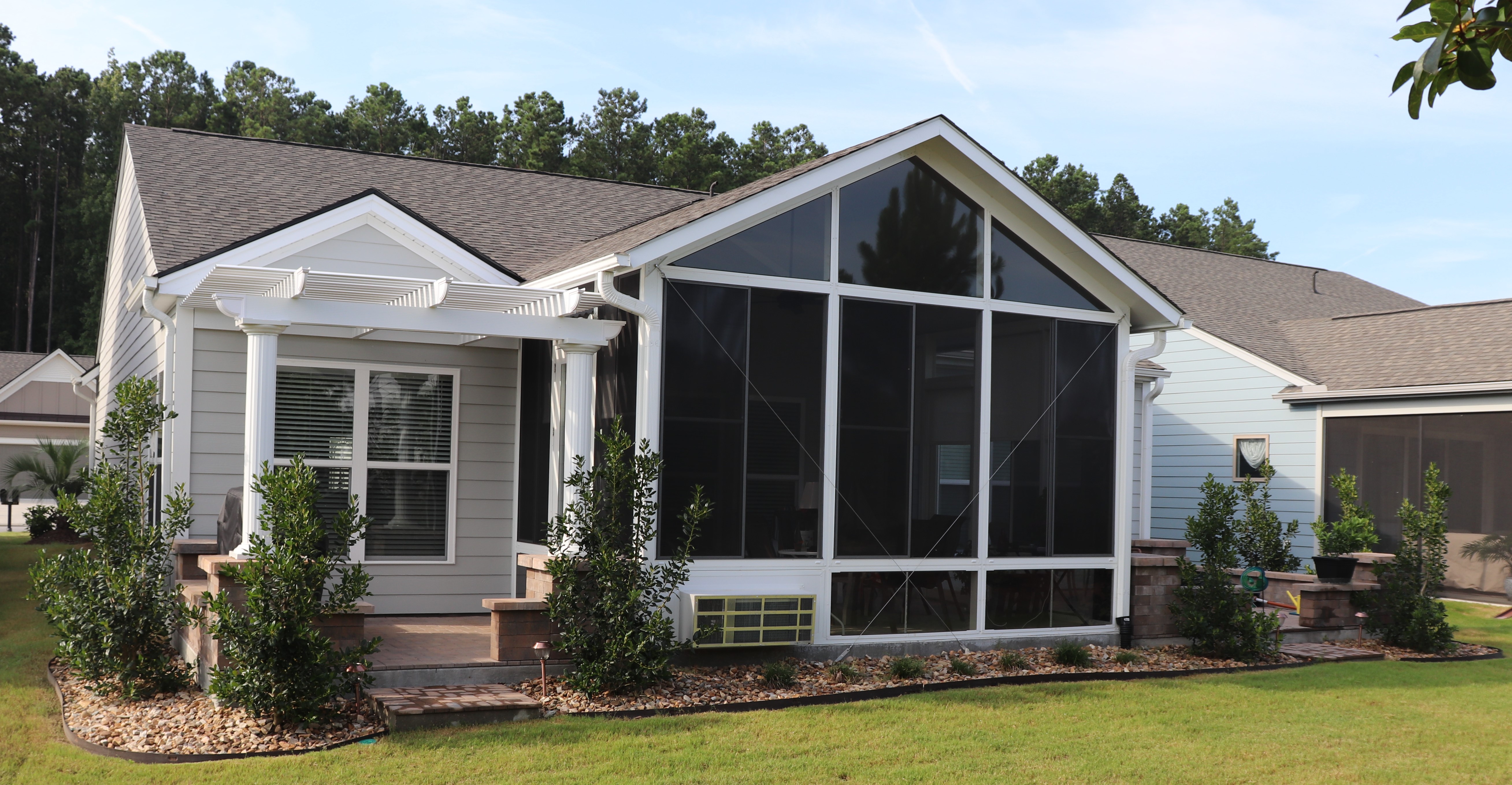 When it comes to installing screen enclosures, no other company from Savannah, GA, to Charleston, SC, has the same level of skill, experience, and commitment to quality craftsmanship as Porch Outfitters. We work with each of our customers from concept to completion, custom building each enclosure to ensure it meets the customer's unique needs.
Our custom construction means we can build screen enclosures:
In a variety of sizes, shapes, and styles to suit the architectural design of virtually any residence
With siding made from stucco or other materials to meet the specific building requirements of a housing community
With a screen roof that provides a combination of natural light and shade, or a durable, solid roof system that provides shelter during periods of inclement weather
What's more, we engineer and build our screen enclosures from durable, high-performance materials that are virtually maintenance free and are built to last long into the future. In fact, unlike other home improvement companies, Porch Outfitters builds enclosures according to the strict Florida building codes set forth by the Florida Aluminum and Glass Association. Plus, we offer a lifetime warranty on all labor we perform, allowing homeowners to rest assured that their investment is safe.
If you'd like more information about the top-notch screen enclosures we build for homes from Savannah, GA, to Charleston, SC, Contact Porch Outfitters today and check out our enclosure photo gallery.