Beautiful Storefront Windows Expertly Installed for Businesses in Hilton Head, SC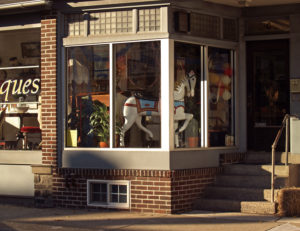 Storefront windows are an important element of brick and mortar businesses in Hilton Head, South Carolina – especially those that generate business through foot traffic. After all, your windows are the way you present your business to potential customers, so they should be clean and allow in plenty of natural light to keep the space bright.
At Porch Outfitters, we understand the important role that storefront windows play for businesses in Hilton Head, SC, which is why we install products from TEMO. These window systems are superior to standard glass windows in every way, including that they are:
Constructed with sash-to-glass connectivity, preventing air leakage and water infiltration
Exceptionally durable and can withstand high winds and impacts from debris, and even prevent forced entry
Energy efficient thanks their high solar protection factor, making it easier to maintain comfortable temperatures in your space
What's more, the incredible UV performance of our windows reflects damaging solar rays. As a result, our windows make an excellent investment because they protect your flooring, furniture, and more from sun damage over time.
When you choose Porch Outfitters to install storefront windows, you'll not only receive an industry-leading window system, but also reliable service from experienced experts. Over our 30 years in business, we've maintained an outstanding reputation among our customers, as evidenced by our A+ rating with the Better Business Bureau.
To learn more about the storefront windows we install for businesses in Hilton Head, SC, contact Porch Outfitters today.