Porch Outfitters Is the Premier Sunroom Builder Serving Hilton Head, SC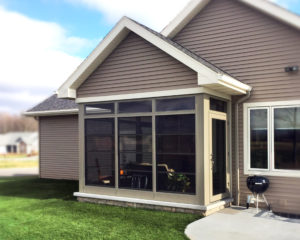 Adding a sunroom to your home in Hilton Head, South Carolina, can be an excellent investment. Not only will it expand the usable space of your home and provide a flexible, sun-soaked space for your family to enjoy, but it can even enhance the value of your home. However, this will only be the case if the project is completed by a reputable sunroom builder – one that provides top-quality products and exceptional service. In Hilton Head, that company is Porch Outfitters. We have earned the trust of countless homeowners because we provide:
Premium Sunrooms
When you choose us as your sunroom builder, you'll receive a top-of-the-line enclosure from the highly regarded manufacturer TEMO. These sunrooms are available in a wide variety of styles, including studio, cathedral, solarium, and more, to suit your unique space needs and style. And, they are constructed with exceptionally energy-efficient glass walls and roofing systems, which will keep the space comfortable throughout the year. What's more, your sunroom will function and look like new for as long as you own your home thanks to its premium extruded aluminum construction and advanced TEMKOR surfacing that prevents dents, fading, and scratching.
Expert Installations
There's a reason why Porch Outfitters has been the area's sunroom builder of choice since 1987. We take a customer-centric approach, ensuring the solution we provide is the one best suited to our customers' specific needs, style, and budget. We also have a team of highly trained and experienced technicians – not subcontractors – whose work we are so confident in that we back it with a lifetime warranty.
Learn more about what makes Porch Outfitters the most trusted sunroom builder serving Hilton Head, SC, by contacting us today.