Beautiful Studio Sunrooms Expertly Installed for Homeowners in South Carolina and Georgia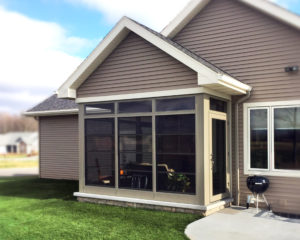 A studio sunroom is a simple investment to make in your home. But it's one that you'll get a lifetime of enjoyment from. As the name implies, a studio sunroom is set up as a single room with large glass walls that allow natural light to flood the space. Use it as a bright and airy home office or gym, a place to enjoy family dinners, or simply as a relaxing oasis where you can enjoy your morning coffee or a glass of wine while taking in beautiful views.
Based outside of Hilton Head, SC, Porch Outfitters is a trusted installer of studio sunrooms and has been serving homeowners in South Carolina and Georgia since 1987. When you partner with us, you can be sure that you'll receive:
A Beautiful & Durable Studio Sunroom
Porch Outfitters work exclusively with TEMO—a sunroom manufacturer that is well known for producing the industry's best-performing outdoor living solutions. Your studio sunroom will be constructed from premium components, including extruded aluminum frames with TEMKOR surfacing to ensure lasting performance in the face of the harsh elements. What's more, your sunroom will be equipped with advanced glass or vinyl window packages as well as a thermal roofing system to help keep the space comfortable in every season.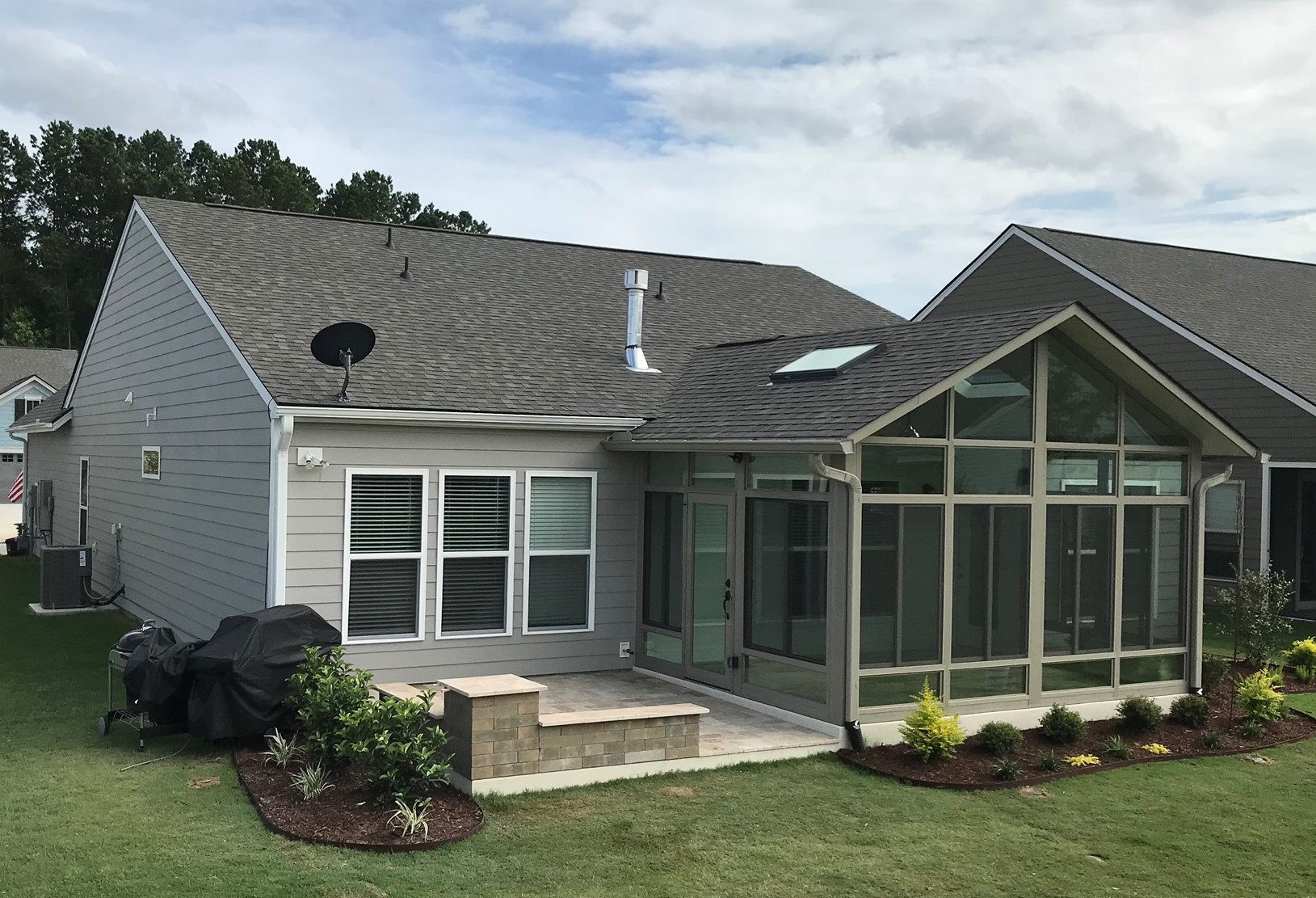 An Expert Installation
To carefully control the quality of our sunroom installations, each project is completed by our own team of outdoor living specialists—not subcontractors. We'll efficiently build your sunroom in accordance with TEMO's specifications. And, you can have complete peace of mind that your investment is secure because we provide a lifetime workmanship warranty in addition to TEMO's lifetime product warranty.
Contact Porch Outfitters today to learn more about our studio sunrooms as well as our other sunroom styles. Located near Hilton Head, SC, we proudly serve residents throughout South Carolina and Georgia.