Vinyl Enclosures Installed for Homeowners from Savannah, GA, to Charleston, SC
The vinyl enclosures that Porch Outfitters installs for customers from Savannah, Georgia, to Charleston, South Carolina, provide homeowners with the best way to fully enjoy their outdoor space. The specialty screening used in our enclosures is constructed of vinyl-coated fiberglass yarn with a density of 20 strands by 20 strands per square inch. This provides the ultimate protection against outdoor insects, including one particularly stubborn pest, the no-see-um – a tiny bloodsucking parasite that can make it impossible to relax outdoors.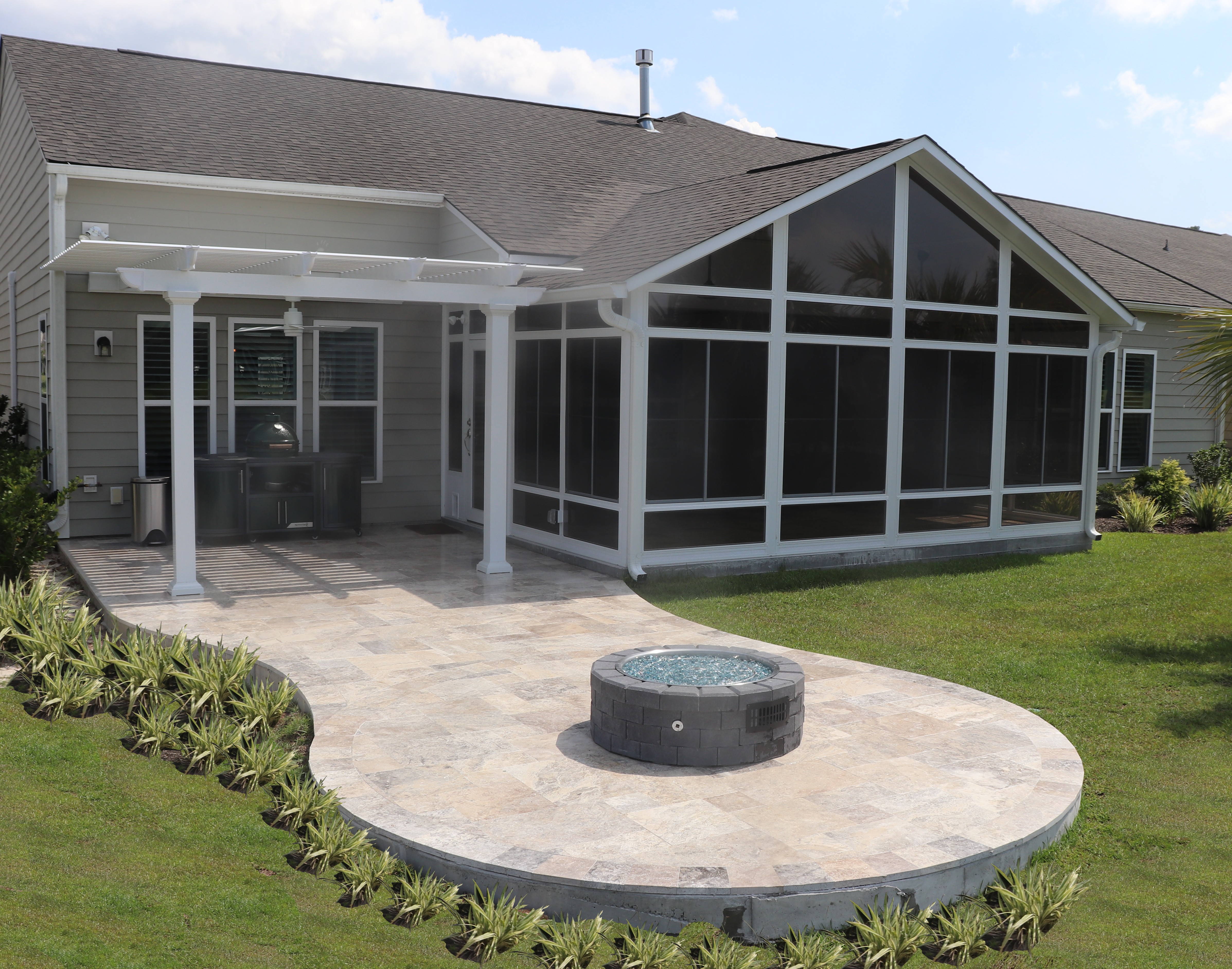 In addition to keeping out pests and allowing homeowners from Charleston, SC, to Savannah, GA, to better enjoy their backyards, there are many other benefits to choosing the vinyl enclosures offered by Porch Outfitters.
Are custom designed and constructed by our team of experts to match the architectural design of your home.
Can be constructed with a solid roof for complete shade and protection from inclement weather or a screen roof that allows plenty of natural light to enter your space.
Can be fitted with siding made from stucco or a variety of other materials to suit specific building codes.
What's more, Porch Outfitters adheres to the highest quality standards when constructing vinyl enclosures. In fact, we are one of the few companies that follows the strict codes set forth by the Aluminum Association of Florida, so homeowners who choose us can rest assured that their enclosures will be built to last.
To learn more about the vinyl enclosures that we offer to homeowners from Savannah, GA, to Charleston, SC, contact Porch Outfitters today.