Custom-Built Pool Enclosures for Homes from Savannah, GA, to Charleston, SC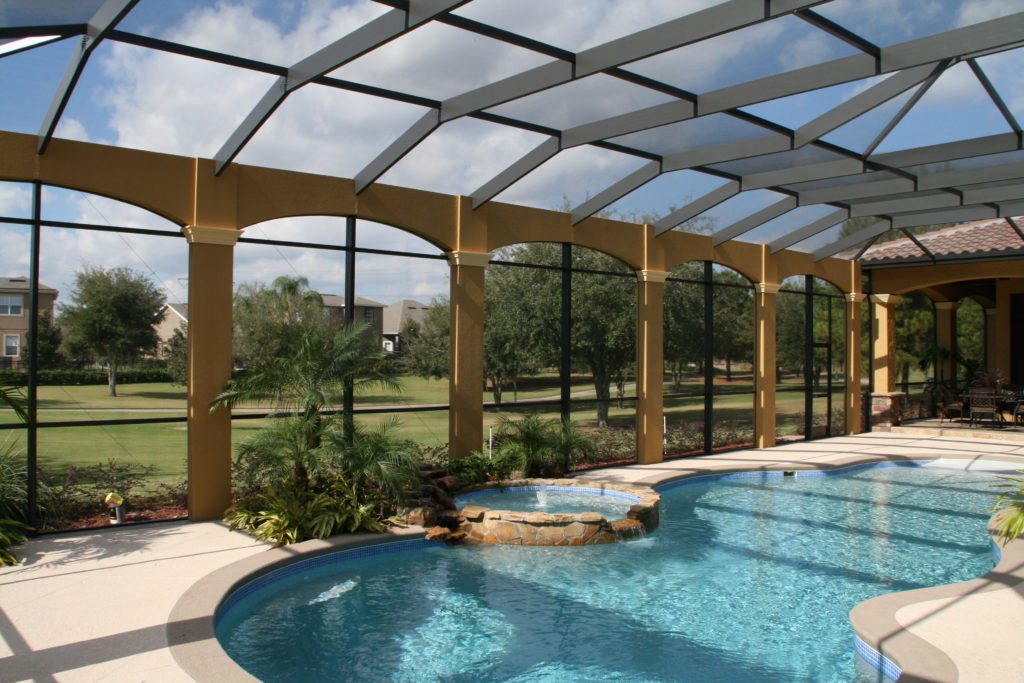 Pool enclosures provide homeowners in cities from Savannah, Georgia, to Charleston, South Carolina, with the perfect place to have family meals, host barbecues, or simply relax poolside. That's because an enclosure acts as a shield against insects and harsh UV rays, allowing you to better enjoy your outdoor space. Plus, having your pool enclosed will keep dirt, leaves, and other debris out of your pool and significantly cut down on the amount of time you need to spend maintaining it.
Whether you live in Savannah, GA, Charleston, SC, or any community in between, Porch Outfitters is the best company to call for high quality, custom-built pool enclosures. Some of the reasons that so many homeowners choose us over the competition include that we:
Have installed countless enclosures since 1987, making us one of the most experienced companies available.
Build our enclosures according to the standards set forth by the Aluminum Association of Florida, which are the strictest standards for quality in the industry.
Have highly experienced, factory-trained employees – never subcontractors – perform each installation to ensure adherence to our quality standards.
Can build pool enclosures in virtually any size, shape, or style to suit our customers' unique preferences and needs.
At Porch Outfitters, we are so confident in the quality of our work that, along with any manufacturer warranties, we provide a lifetime workmanship warranty. To learn more about the pool enclosures that we install for homes from Savannah, GA, to Charleston, SC, contact us today.